Badgers are carnivorous mammals that live in the grasslands and dry forests of the interior of British Columbia. Even though we live with badgers, not many people are fortunate enough to see one because badgers generally move around at night and are secretive by nature.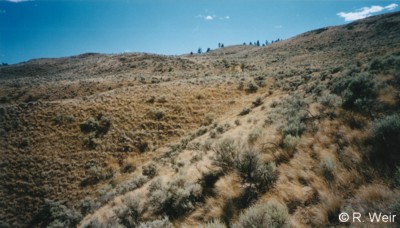 Unfortunately, badgers are endangered in British Columbia. Although they were likely widespread up to the late 1800's, it is believed that probably less than 350 badgers live here now. The grasslands and dry forests of the Thompson, Okanagan, Boundary, Nicola, Cariboo, and East Kootenay regions are home to most of the remaining badgers in BC.
Habitat loss, through housing developments and intensive agriculture, and deaths caused by highways, shooting, and poisoning, are contributors to the decline of badger populations in BC.
Please follow the links on this website to learn more about badgers in BC, the conservation challenges facing the species, and what people can do to help recover populations of this endangered species in British Columbia.