The main leading cause for badger mortality is badger-vehicle collisions on major roads.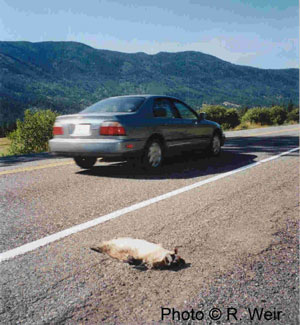 We depend on sightings of badgers to identify where the species still occurs. Roadkill badgers provide vital information, so we need to retrieve dead badgers as soon as possible after they have been struck.
Report any dead badgers you see using the REPORT IT HERE link on this page.